Written by leading synthetic phonics expert, Debbie Hepplewhite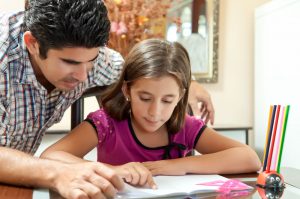 Phonics International (PI) is a highly-organised, systematic and yet flexible online synthetic phonics programme (program). Designed for all ages and needs and suitable for anyone who wants to learn to read and spell. Furthermore, PI is perfect for schools, tutoring and homeschooling. Teachers, teaching assistants, tutors, learners and learners' parents will all find the resources very supportive and effective. Student-teachers and teacher-trainers will also find great benefit from using our phonics programme for training purposes.
Debbie's approach is the 'Two-pronged systematic and incidental phonics teaching and learning'[Click HERE]. This is supported by the ever-present overview Alphabetic Code Chart to show the spelling system in a 'tangible' format. Debbie has designed many versions of free printable Alphabetic Code Charts [Click HERE] and we also provide ready-made mini (tabletop) and giant (classroom display) versions if required [Click HERE].
PI resources are exciting, colourful, informative and enjoyable for teachers and learners to use. The resources are based on research and leading-edge practice. This is not a 'pink and fluffy' phonics programme! PI has a massive bank of unique and printable 'rolling programme' teaching and learning resources.
These resources can be printed out to hard copy, viewed online by individuals or projected onto white screens for group or classroom work.
So how much does this all cost? Well, we price the programme to be affordable for schools on even the tightest of budgets. A 12 Month Licence for schools costs only £99 (plus VAT where applicable). Parents or private tutors may purchase a Reduced-rate 12 Month Licence for only £33 (plus VAT where applicable).  In addition, to add even more value, we now give free access to our 'Early Years Starter Package' as part of your licence. Seems like a 'no-brainer' to us!
Phonics programme:
You can learn more about Debbie's other phonics programmes (Floppy's Phonics Sounds and Letters [Oxford University Press] and No Nonsense Phonics Skills [Raintree] ) on the 'About Debbie' page.
For those who want to dive straight into the 'nuts and bolts' of how to set up and use the Phonics International programme and resources for transparent evaluation, click the 'Big Pink Button' below!
For those who would like to read more about the rationale and structure of the Phonics International programme, we provide a number of information and guidance resources which can be accessed from our 'About' page.

A trio of examples of Phonics International used in different settings.